Authorities Still Silent About Possible Attack On KGB Special Forces In Hrodna
10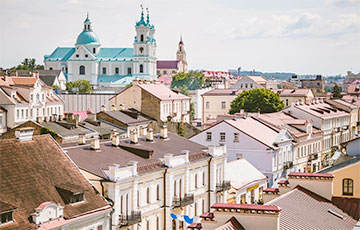 Inconvenient truth?
The authorities have been silent for 24 hours about a possible attack on the KGB special forces in Hrodna.
Propaganda announced yesterday that a foreigner was "liquidated" during his detention.
"On March 19, 2023, a foreign citizen L. was liquidated on Kurchatau Street in Hrodna. The specified person, using automatic weapons and detonating live grenades, showed armed resistance to the fighters of the KGB special forces group "A," BelTA reported.
Later, there were reports that the police, demining services with dogs, arrived at the office of the chairman of the Hrodna regional executive committee Uladzimir Karanik. From this, one can judge about the "mining" of the official's house.
So far, the incident gives rise to a huge number of questions and versions.