State TV Reports New Details Of Spy Scandal Involving Belarusians In Poland
1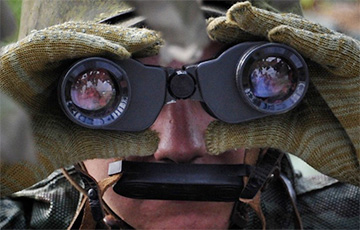 One of the defendants in the case is accused of working for the KGB.
In one of the stories, state TV told new details about the spy scandal involving Belarusians in Poland. A propaganda TV channel showed a document from a Polish court. This document, which was shown on BT, was received by the Belarusian Embassy in Warsaw from the Lublin-West District Court, Nasha Niva points out.
In the document, you can see the text of the accusation of Mikalai Maskalenka.
It claims that since 2018, in the city of Biała Podlaska and other cities of the Lublin Voivodeship, he took part in the military intelligence activities of the KGB of Belarus against Poland. Maskalenka, according to the document, watched the airfield in Biała Podlaska and collected information about what was happening there. He also collected information about the objects of the Internal Security Agency.
Maskalenka was taken into custody from March 1 to May 28. He is now detained in Lublin.
The host tells about the other two detainees, it is impossible to see the documents themselves.
Uladzislau Pasmitsyukha was arrested for 3 months, Maryja Miadzvedzeva — for 1 month.
Uladzislau, according to the presenter, is accused of participating in an organized criminal group led by an unidentified person named Andrei, who was supposed to collect information about critical infrastructure facilities, from January 5 to March 6.