Kalinouski Regiment: European Belarus Will Revive!
8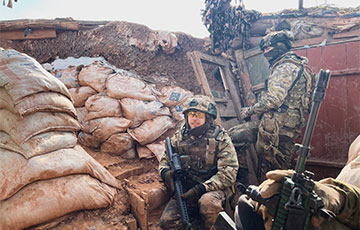 The regiment fighters liberate our country through the liberation of Ukraine.
The Kalinouski regiment fighters showed footage from the trenches of the war in Ukraine.
"Every day we fight for the liberation of Belarus through the liberation of Ukraine. We are well aware that only the loss of Russia in Ukraine gives us a chance to destroy the Lukashenka regime in Belarus. Only if the "bald" finally clogs up in his bunker, the "blue-fingered" will collapse. A democratic, nationally oriented and European Belarus will revive!
Long live Belarus and Glory to Ukraine!" writes the press service of the regiment.