Lawyer Anastasia Lazarenka To Stand Trial For Consultations Near Akrestsin Street Detention Center
12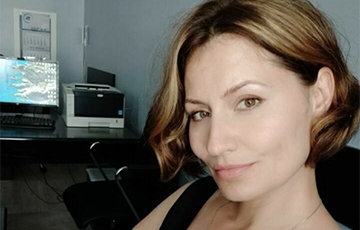 Human rights activists became aware of the new charges.
Anastasia Lazarenka has been behind bars for almost ten months now.
The lawyer was detained on June 2, 2022. First, a criminal case was opened against her for inciting social hatred (Part 3 of Article 130 of the Criminal Code). At the same time, in a forced "repentant" video, the woman said that she was detained for leaking the data of law enforcers and judges to Telegram channels.
As it turned out now, she really was charged under Article 203-1 of the Criminal Code (illegal actions in relation to information about private life), reports the Viasna human rights center.
But the investigation did not end there. Anastasia was also accused under Part 1 of Article 342 of the Criminal Code (organization and participation in group actions that grossly violate public order). The reason is that in August 2020, the lawyer advised the victims and their relatives near the walls of the Akrestsin Street detention center. The investigation saw this as the organization of an unauthorized mass event.