Medvedev Threatening West With Nuclear Weapons Again
19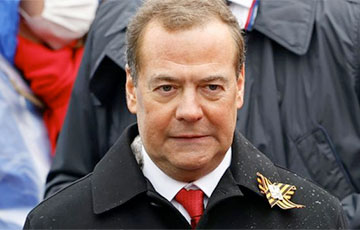 Video.
Russia has once again started threatening to use nuclear weapons. The aggressor country is afraid of new deliveries to Ukraine.
This was stated by the deputy head of the Russian Security Council, Dmitry Medvedev.
"Has the threat of nuclear conflict passed? No, it has not, it has increased. Every day of supplying foreign weapons to Ukraine eventually brings this very nuclear apocalypse closer," the dictator Vladimir Putin's henchman said.
He also added that the West allegedly did not believe and did not see the extent of Russia's determination.