Belarusian Company Mogotex Will Start Russian Military Uniforms Production In Chechnya At Kadyrov's Request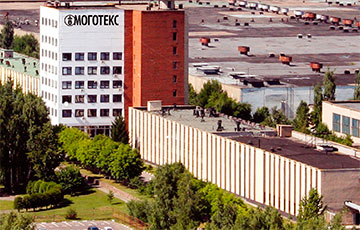 A delegation headed by the chairman of the Bellegprom state concern has already arrived in Grozny.
Belarusian textile manufacturer Mogotex plans to launch military uniforms production in Chechnya. This will be a joint project associated with the local company Erzu and it is scheduled for this year, according to the Russian News Agency TASS with a reference to the Minister of Industry and Energy of Chechnya Adam Khakimov.
According to Khakimov, Mogotex, the largest manufacturer of military clothing in Belarus, signed a contract with the Chechen company Erzu to produce military uniforms. They are planning to launch production in 2023. In the first stage, they are going to sew products worth 50 million Russian rubles (about 650 thousand dollars) in total.
"We will produce and sell it in our country, as there is an order from the head of the Chechen Republic Ramzan Kadyrov to establish in the region the production of clothes for the needs of the SMO [Special Military Operation - the war in Ukraine - Ed,]," Mr Khakimov said.
It is reported that on March 20, a delegation from Belarus headed by the Chairman of the Bellegprom state concern Tatsiana Luhina already arrived in Grozny, the capital city of Chechnya. Among other things, the meeting includes issues linked to the organization of cooperation.