Syrsky: Wagner Runs Out Near Bakhmut. AFU To Seize Opportunity Soon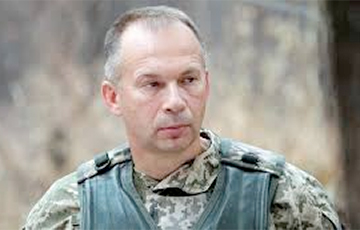 The defeat of Russians will follow the scenario of operations near Kyiv, Kharkiv, Balakleya and Kupyansk.
The Russian army pursues its attempts to take Bakhmut in Donetsk Oblast, where Wagner PMC mercenaries are mainly deployed. Russia is losing large forces in this sector of the front and the AFU will seize the opportunity that occupants are "exhausted", as it was, for example, near Kyiv and Kharkiv.
This was stated by the commander of the Ground Forces, Colonel General Oleksandr Syrsky, writes RBC-Ukraine with reference to his Telegram.
"The aggressor cherishes hope of taking Bakhmut at any cost, despite losses in either manpower or equipment. The major Russian forces in this direction are representatives of the Wagner PMC," he said.
Syrsky says, sparing nothing, occupants "are losing major forces and run out."
"We will seize this opportunity quite soon, as we did it near Kyiv, Kharkiv, Balakleya and Kupyansk," the general said.