Russians Defeat Their Assault Groups With Artillery In Bakhmut
2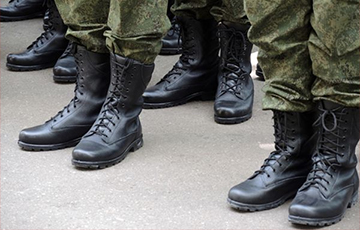 The commander of the Konstantin Ostrozhsky Brigade told about the battles for the city.
Despite significant losses, the Russian military are not abandoning their attempts to capture the fortress city. Invaders use artillery to hit even their assault groups when they are halted by the Defense Forces.
This was reported by the commander of the 30th separate mechanized brigade named after Prince Konstantin Ostrozhsky, Colonel Volodymyr Silenko.
The AFU officer notes that Bakhmut was Putin's political decision. The commander of the 30th Brigade believes this fortress city has already fulfilled its task by 200%.
"This is an outpost that Russians are trying to seize, using invasion tactics by assault groups of 10 to 15 people. The experience in this area shows that occupants use artillery even against their assault groups when they are halted by our units," the colonel noted.
Meanwhile, Silenko stresses that the enemy should not be underestimated; it will test different tactics. "If invaders succeed, they attack with an assault group and expand, if not - move to another area," the Ukrainian military officer says.
The colonel also adds that the enemy command of generals mainly consists of Soviet-era generals. Our command mainly includes young officers and generals, more creative and with experience of interaction with NATO.
"The Russians have already experienced the work of weapons provided to us by our partners, so it hammers at them," Silenko stressed.