Former Head Of Lukashenka's Pool Sentenced To Three Years In Colony
6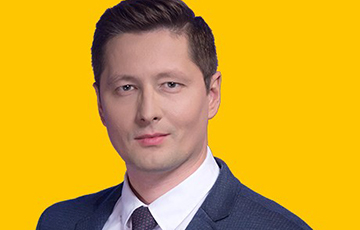 The prosecutor asked for the same sentence.
Today the former journalist of ONT, the head of Lukashenka's pool, Dzmitry Semchanka, was found guilty. He was sentenced to three years in a colony - the same amount the prosecutor asked for. The verdict was passed by the Minsk City Court on March 23, BelTA informs.
Dzmitry Semchanka and his wife Yuliya were detained on September 15 for allegedly "reposting from extremist telegram feeds". Since the family is bringing up an underage son, the mother got a fine of 960 rubles, and Dzmitry was arrested for 15 days - although with the new wording "for hooliganism".
However, Dzmitry was not released after 15 days. A new report was drawn up on him, which resulted in 13 days of arrest.
On October 13, it became known that a criminal case was opened against him for "incitement of social hatred".
Dzmitry Semchanka left the ONT TV channel, where he headed the pool of journalists who worked with Aliaksandr Lukashenka, after the violent crackdown on protests in August 2020. On September 10 of that year, the police came to his house. The next day he was sentenced: it turned out that the journalist had been at the protest march on August 16, while he was still working for the state channel - for which the court sentenced him to 15 days of arrest.