Trumpet Calling: Kalinouski Regiment Crashing Occupiers With LNG-9 Near Bakhmut
1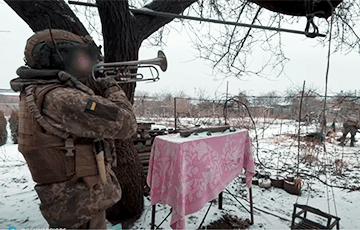 Video fact.
Soldiers of "Volat" battalion of Kastus Kalinouski regiment showed the work of LNG-9 on the positions of the enemy near Bakhmut.
"Trumpet calling for a Kobzon concert.
See how the Volat battalion of the Kalinouski Regiment is working cohesively from the LNG-9 against the positions of the occupants near Bakhmut," the regiment's press service wrote.