ROC Priest Shocks With His 'Sermon' To RF Military
18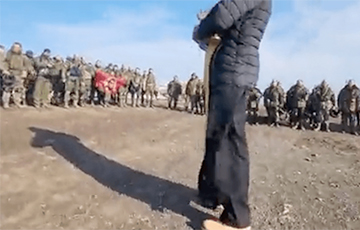 Russian soldiers are being "blessed" with strange quotes.
Russian occupiers continue to fight against Ukraine, killing civilians, including children. Russian priests are not shy about blessing the occupiers with such things and they even shock with the words they say to them.
A video is shared on the net in which a priest of the Russian Orthodox Church can be heard saying that the Ukrainian people have allegedly "lost their way". The Russian priest also reads out horrifying lines from one psalm, glavred.info reported.
"Blessed is he who takes your babies and smashes them against a stone," the priest says.
As Charter97.org reported, Russian Orthodox Archpriest Andrei Tkachev called for bombing Ukraine with "Grads" with prayer.