Belarusian Ambassador Summoned To Ministry Of Foreign Affairs Of Poland
4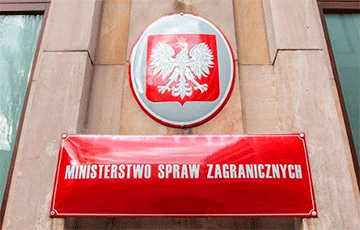 The diplomat heard a harsh protest from Warsaw.
The head of the Belarusian diplomatic mission in Warsaw was summoned to the Ministry of Foreign Affairs of Poland because of the spy scandal, reports RMF FM citing its sources.
The Belarusian diplomat was summoned following the exposure of a network of spies, working for Russia, in Poland. Three Belarusians are among those detained.
"The diplomat heard a sharp protest in connection with the spying activities of Belarusian citizens," writes RMF FM.
As Charter97.org wrote, Minsk asked for a meeting with the Belarusians suspected of espionage in Poland.