Zianon Pazniak: Russian Occupiers, Get Out Of Belarus!
25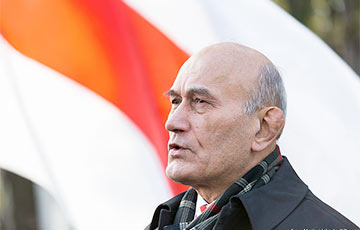 The politician recorded a video message for Freedom Day.
Belarusian politician Zianon Pazniak delivers a video message dedicated to Freedom Day, which is celebrated on March 25. The state independence of the Belarusian Democratic Republic was proclaimed in Minsk on this day in 1918. Zianon Pazniak speaks about the significance of this date for the Belarusian people, especially in the situation of Russian occupation.
Zianon Pazniak sees two ways of "de-occupation of Belarus". The first is seeking international support. The second is self-reliance. "We must prepare for armed struggle. There is a war going on and only through armed struggle can we gain our freedom," the politician says.