The Most Fearsome Fighting Near Soledar Hit The Video And Published Online
11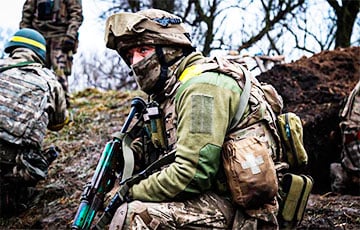 Ukrainian fighters were smashing the superior Russian forces for seven days in a row.
Two assault groups of the enemy, with a total number of more than 30 people, attacked one of the positions of the K-2 Battalion of the 54th Hetman Ivan Mazepa Motorized Brigade. The position is called the T-Shaped. Two forest belts converge there forming an imaginary letter "T".
According to CENSOR.NET, the soldiers published on social media a video of a part of one of the most difficult battles of this unit with the invaders.
"Eight of our brothers in this position took on an unequal battle that lasted all day. And then the next day. And another seven days of continuous fighting for a small piece of land. This story will end with an epic end and you will see it all," the Ukrainian soldiers commented on the video.