Commander Of The Kalinouski Regiment: We'll Reach Belarus And Say Together: 'Long Live!'
12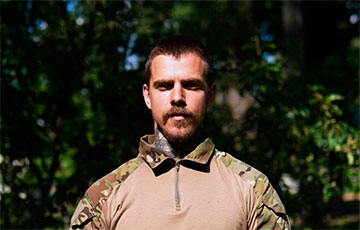 The Kalinovites-fighters congratulated Belarusians on Freedom Day.
Belarusians celebrate the 105th anniversary of the proclamation of the Belarusian Democratic Republic. The fighters of the Kastus Kalinouski Regiment congratulate the citizens of the country on this occasion.
Commander Dzianis Prokharau with the call sign "Kit" delivers a speech on behalf of the fighters of the Kastus Kalinovski Regiment.
"Our common goal is Belarus. To make Belarus free, independent and democratic. Our common goal is a happy Belarus. We will reach Belarus and say together: "Long Live Belarus!"
The fighters of the regiment sang the Pahonia anthem together with the Free Choir.