Honcharenko: Lukashenka Is Just a Puppet
7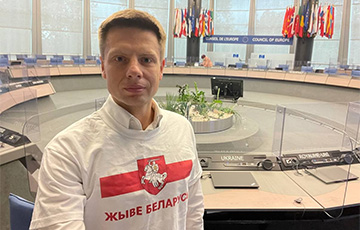 Putin's statement indicates the actual occupation of Belarus.
The other day, Putin said that Russia would deploy tactical nuclear weapons in Belarus. Charter97.org asked Ukrainian MP Oleksiy Honcharenko, head of the inter-faction association For Democratic Belarus, to comment:
- This is another proof that Belarus is actually occupied by the Russian Federation. Lukashenka is just a puppet. Putin is turning Belarus into its springboard and a military base, including - with a nuclear component. He is again raising the stakes, attempting to use nuclear blackmail.
- Ukraine has called for a UN Security Council meeting on this issue. What other reaction mechanisms could there be to the Kremlin head's decision?
- Borrell (European Union foreign policy chief Josep Borrell - ed.) has already announced new sanctions. This is the most important mechanism.
- How would such a decision affect Lukashenka's fate?
- Lukashenka is just a puppet, that's all. He's trying to do something there today, but Putin has once again demonstrated who's the boss in Belarus now.