'Infinite Number Of Graves': New Cemetery Of Wagner fighters In Russia
31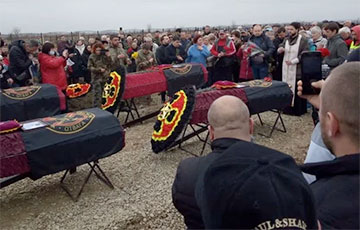 Hundreds of new tombstones.
The mass graves of Wagner's mercenaries in the village of Bakinskaya, near the town of Goryachi Klyuch in Russia's Krasnodar Krai, are continuing.
In recent months, the local cemetery, which Yevgeny Prigozhin has reserved for his mercenaries, has greatly expanded. Locals have shown hundreds of new graves.
"How many people have died! How many graves! Can't count! There's no end to it! And it's all late 2022 to early 2023, no March," a crying woman said behind the scenes.