CNN Reveals AFU Counteroffensive Purpose
16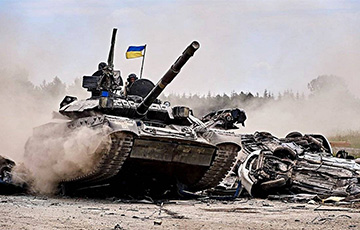 Ukrainian intelligence sources confirm the strike directions.
The American television channel CNN predicts that the goal of Ukraine's counteroffensive this spring in any case will be to stop the land communication of Crimea with Russia. The publication writes about this with reference to information from Ukrainian intelligence.
The impact will be inflicted on Melitopol, in the areas of the Kherson region adjacent to Crimea.
According to CNN, the Russian authorities are rapidly building up their equipment and armor in Crimea.
The journalists reviewed online job postings for builders and carpenters that promised up to 7,000 rubles ($90) a day plus accommodation. "Laborers wanted for fortifications, 3,000-7,000 rubles, per job completed, Krasnoperekopsk." one of the posts reads.
In addition, satellite imagery shows extensive defensive fortifications such as trenches close to or in Crimea, near the town of Armiansk, for example, according to CNN.
"A senior Ukrainian official with responsibility for Crimea, said Friday that fortifications are being built on the coast and near the border with mainland Ukraine, but also deeper inside Crimea," the article reads.
"Ukraine is putting considerable effort into making Russia's occupation as uncomfortable as possible. And the Russians are going to great lengths to fortify the peninsula," CNN says.