Zelensky Is Visiting Ukrainian Troops' Forefront In Zaporizhzhia Region
3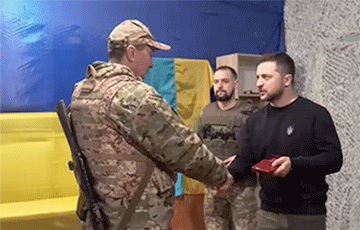 Does it indicate preparations for an offensive?
President of Ukraine Volodymyr Zelensky visited the advanced positions of the Ukrainian troops in the Zaporizhzhia region.
He announced this on his telegram channel.
"Zaporizhzhia region. Forward position. I have the honour to be here today, next to our soldiers. I thank each of our soldiers for protecting Ukraine, our sovereignty, our cities, our children. We will definitely win," the President of Ukraine said.
Judging by the video, President Zelensky presented state awards to the defenders of Ukraine.