Officially: Israeli Embassy In Belarus Suspends Work Due To General Strike
4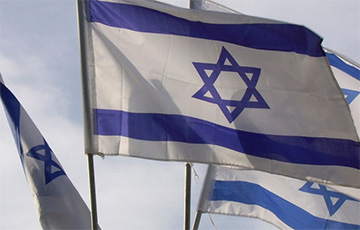 Israelis protest against judicial reform.
The Embassy of the State of Israel in the Republic of Belarus has temporarily suspended work due to a nationwide strike. This is reported by the Israeli diplomatic mission on its Facebook page.
"Due to the general strike announced by the Histadrut — the General Federation of Workers of Israel, and extending to government institutions, including diplomatic missions abroad, the Embassy will be closed and consular services will not be provided," the statement said.
The end of the strike will be announced later, the diplomatic mission specified.
Since the beginning of 2023, massive protests have been held in Israel in connection with the government's plans to carry out judicial reform. It limits the powers of the Supreme Court and will allow parliamentarians to challenge its decisions, and also gives the Cabinet of Ministers control over the procedure for appointing judges.
On Monday, March 27, the Israeli trade union Histadrut announced a general strike in protest against judicial reform, and health workers, children's institutions, as well as officials and some employees of various departments of the Israeli Ministry of Justice joined the strike. The suspension of work was also confirmed on their social media pages by the Israeli embassies in the United States and in France.