Battle For Vuhledar: When Will The Russians Storm Again And Why Is The City So Important To Them?
1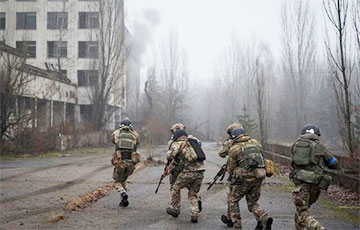 Assessment of the situation by the colonel of the Armed Forces of Ukraine.
The Russians may soon resume assaults on Vuhledar, where the Ukrainian Armed Forces have defeated the Russian "elite" 155th Marine Brigade several times.
Colonel of the Armed Forces of Ukraine and military expert Vladislav Seleznev spoke about it on the air of Apostrophe TV.
"The soil can dry out after two or three weeks. The Russians will try to accumulate resources (manpower and armoured vehicles) during this time and again try to go on assaults by April 20. Why is Vuhledar so important to them? Our artillery is located there. It precisely targets the railway line connecting Volnovakha and Melitopol. It is critically important for the occupiers to establish logistics to supply their troops operating in the south of the Kherson and Zaporizhzhia regions. There is a reason for such "stubbornness" of the Russians in their attempts to break through to Vuhledar," he explained.
Vladislav Seleznev remembered the "glorious" 155th Marine Brigade of the Pacific Fleet of the Russian Federation has almost completely changed its composition of troops five times (!) All previous Marines either "turned to ashes" or returned home crippled.
"Our Defence Forces are holding Vuhledar, despite the fact that the occupiers are using their previous tactics: first they try to flatten the settlement with heavy artillery, and only then try to capture it with infantry," the reserve colonel of the Armed Forces of Ukraine added.