Ukrainian General Malomuzh: Russia Is Losing Its Main Professional Troops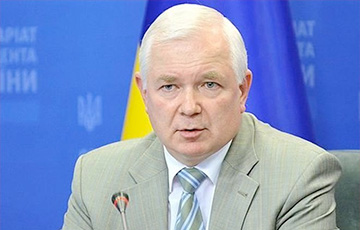 The Armed Forces of Ukraine are preparing for large-scale offensive operations.
The head of the Foreign Intelligence Service of Ukraine in 2005-2010, Army General Mykola Malomuzh, told the Espreso news publisher that the enemy had engaged almost all its resources, but still could not advance.
The Armed Forces of Ukraine have a strategic initiative, it is connected with the fact that the enemy is losing the main professional units. I'm talking about the Wagner PMC, airborne troops, airborne assault brigades and marines. We have the prospect of destroying them on the battlefield. We have reserves for success, trained special forces, military vehicles and weapons, which we receive daily," General Malomuzh said.
According to the general, Ukraine has the prospect of re-equipping special forces, rapid deployment brigades and assault brigades, which allows for preparing large-scale offensive operations.
"Task number one is to knock out the enemy and destroy enemy reserves and advanced units performing aggressive missions on our territory. The culminating moment has come when the enemy has thrown everything they have, but they cannot advance," Mykola Malomuzh added.