Belarusian Spy Arrested In Poland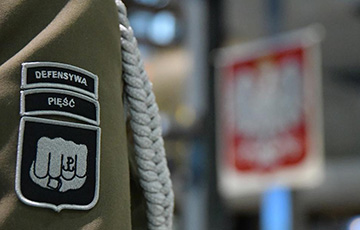 The suspect was conducting reconnaissance of facilities associated with the Polish Armed Forces.
A man has been detained in Poland, who is accused of working for the Belarusian special services, according to the Military Counterintelligence of Poland.
The arrest took place on March 1. The District Court of Lublin chose a measure of restraint for him in the form of arrest for 3 months. The citizenship of the detainee is not specified.
"The man was charged with carrying out espionage activities in favor of Belarusian intelligence. The collected materials indicate that the suspect was conducting reconnaissance of objects important for the security of the Republic of Poland, including those associated with the Polish Armed Forces," the ministry's press release says.
Since the beginning of Russia's invasion of Ukraine, Polish special services have detained 20 people suspected of collaborating with Belarusian or Russian intelligence.
On March 15, Poland announced the discovery of a spy network that collected information about the transportation of weapons to Ukraine and prepared sabotage on the railway. Nine people were detained, including three Belarusians.