AFU Push Russians Back From Major 'Artery' Near Bakhmut
1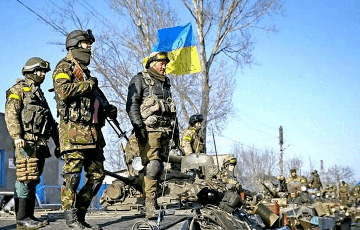 British intelligence reveals details of the successful operation.
The AFU pushed the Russians back from one of Bakhmut's supply lines. The Wagner group is experiencing personnel problems.
This was reported by the British Ministry of Defense on Twitter.
As noted in the summary, the fighting for Bakhmut continues, although the number of attacks by Russian troops has decreased compared to the last weeks.
British intelligence reports that one of the key AFU successes was the operation to push Russian fighters of the Wagner group back from Route 0506. This secondary country road has become a vital supply line for the Ukrainian defenders. The Wagner group had previously been within a few hundred meters of the route.
Meanwhile, Russian media said on March 26 that Wagner had taken full control of the AZOM factory complex north of the center of Bakhmut. "Nevertheless, the area is likely to remain disputed, as it has been for the past two weeks," the report said.
Given that Wagner group has confirmed the release of at least 5,000 criminals, a shortage of personnel is hindering Russian offensive efforts in this sector, Britain's Defense Ministry said.