Kastus Kalinouski Regiment Sappers In Action
2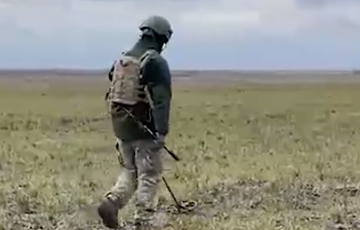 Belarusian volunteers clear Ukraine of explosives left by the occupiers.
A video of the intense and dangerous work of the sappers of the Kastus Kalinouski regiment has appeared.
"Every day, kilometer after kilometer, including thanks to our soldiers, the Ukrainian land becomes cleaner from the explosives left by the Russian occupiers. Watch the video until the end, there is footage of the explosives blasting," the press service of the regiment writes.