Ukrainian Fighters Turn Russian Tyulpan Self-Propelled Mortar Into Torch
3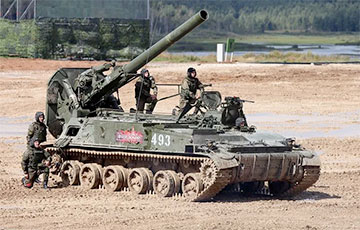 A spectacular video was shown by the general of the Armed Forces of Ukraine.
Ukrainian fighters destroyed a Russian 240 mm Tyulpan mortar with the help of artillery. This was announced by the commander of the operational-strategic group of troops "Tavria", Brigadier General Oleksandr Tarnavsky.
"The Russian "tulips" have no place on our land! Ukrainian artillery cuts out a Russian self-propelled 240-mm mortar 2S4 "Tyulpan", he wrote.