AFU Colonel: Lukashenka 'Broke Down'
11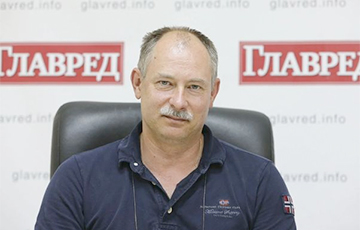 The military expert named an important nuance of moving nuclear weapons to the territory of Belarus.
Statements by dictator Vladimir Putin about his intention to deploy tactical nuclear weapons in Belarus indicate that Russia, on the eve of the NATO summit to be held in July in Vilnius, is seeking to move tactical nuclear weapons closer to the Baltic countries.
Colonel of the reserve of the Armed Forces of Ukraine, military expert Oleh Zhdanov said this in an interview with Glavred.
Another reason he called Moscow's intention to "stake out the territory of Belarus for itself completely and irrevocably."
"Putin does not transfer nuclear weapons, but imports Russian weapons to the territory of Belarus. It is fundamentally important that the weapon is not transferred, but moved. Putin will not give anything to anyone, and the troops of the Russian Federation will guard the weapons," the expert explained.
At the same time, he believes that there will be a permanent military base of the Russian Federation on the territory of Belarus.
"Russian troops will be there on a permanent basis. This suggests that Lukashenka broke down, nevertheless gave territory, a piece of land to Putin and Russia is building a military base. Russian weapons will be on the territory of Belarus," Zhdanov added.