Reznikov: We're Launching Multi-Directional Counteroffensive
10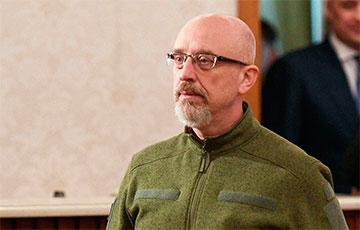 The Ukrainian Defense Minister announced specific deadlines.
Ukraine will launch a counteroffensive against the Russian army in April or May. They are going to conduct the offensive in several directions.
Defense Minister Oleksii Reznikov said this in an interview with the Estonian media ERR.
Minister Reznikov answered the question about the possible start of using the Leopard tanks transferred from the allies at the frontline.
"You will see them when our General Staff decides to attack. The counterattack is already planned on several axes. It all depends on the most favourable moment and their decision. It also depends on weather conditions. Our soil is quite wet in spring. We can use only tracked armoured vehicles. I think we will see them in April or May," he said.
Oleksii Reznikov believes that this year there will be very positive changes for Ukraine. The minister is sure that the Ukrainian troops will continue to liberate the temporarily occupied territories, as in the cases of the Kyiv, Chernihiv, Sumy, Kharkiv and Kherson regions.