Destruction Of Russian Ka-52 By Stugna Missiles: Full Video Of AFU Paratroopers Work
2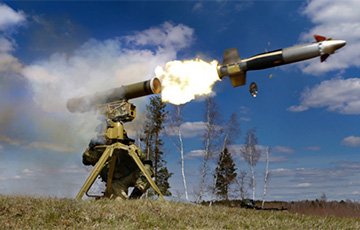 The unique footage is published for the first time.
Soldiers of the 95th Separate Airborne Assault Brigade destroyed two Russian Ka-52 helicopters with Ukrainian-made Skif/Stugna-P surface-to-air missiles on April 5, 2022.
According to Censor.net, a shorter video was previously published online.
However, the other day a full video of successful attacks by Ukrainian defenders was released on Telegram.
"The 95th Separate Airborne Assault Brigade worked off the Skif installation of 2 Ka-52 helicopters, which nightmare us every day. Respect to the guys! From the bottom of my heart," reads a comment to the publication.