Xi Jinping Officially Declares China's Preparations For War
75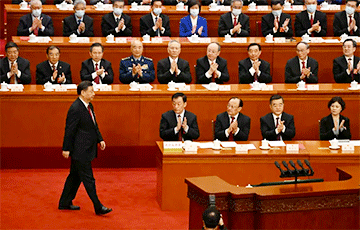 The statement was made at a special meeting of China's parliament.
Chinese leader Xi Jinping has publicly declared that China is preparing for war, which should be "taken seriously" by the rest of the world. The statement was made at a special session of China's parliament, Foreign Affairs reports.
Xi Jinping made several separate speeches on preparations for war. In one speech he told generals that they could "fight bravely". It is not clear what kind of war the Chinese ruler was referring to but it is safe to assume that it is a battle for Taiwan against the US and its allies.
The newspaper notes that these statements were made against the backdrop of a sharp increase in China's defence budget this year to 7.2 per cent. The country has also announced plans to reduce its dependence on food imports.
Meanwhile, Chinese Defence Ministry spokesman Tan Kefei announced the "strengthening of strategic communications and coordination" with the Russian army. Reuters quoted him as saying.
He said the two countries would work together on global security initiatives to "jointly defend international justice and the rule of law".
In particular, Tan promised joint military exercises of the two countries and joint maritime and airspace patrols.