Agent 'Jack' Is Godsend For Spy
22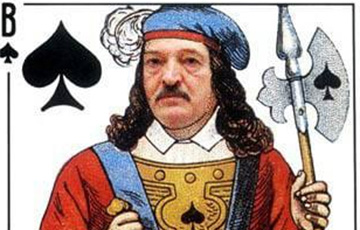 Lukashenka himself suggested how to deprive him of nuclear weapons.
Usurper Aliaksandr Lukashenka has been talking quite often lately about the need for Russia and Ukraine to sit down at the negotiating table. He wants to be seen as a "peacemaker".
Oleksandr Musiyenko, the head of the Center for Military Legal Research, told Channel 24 about this. According to him, such statements come from Lukashenka definitely for a reason.
Oleksandr Musiyenko is convinced that when any events take place, agents are always exposed.
"In general, Lukashenka is a godsend for a spy, because today he publicly suggested what all "people of good will" and the world community should do now in order to prevent the potential deployment of Russian nuclear weapons in Belarus," he noted.
In his opinion, Lukashenka is hinting that if something suddenly happens to planes or Iskanders, then there will simply be no need for nuclear weapons.
Musiyenko explained that the impostor was making statements ostensibly in favor of ending the war in order to delay Ukraine's counteroffensive.
"An interview with Viktor Orban, the Hungarian prime minister, appeared simultaneously," he added.
According to him, he actually reports everything to the Kremlin. For example, one of his narratives is that the EU seems to be going to send troops to Ukraine, and this could lead to the start of the Third World War.
"Orban comes in by sending a message to Western societies that "look and start putting pressure on your own governments so that these countries become less supportive of Ukraine," he said.
Musiyenko noted that Lukashenka and Orban are working on two narratives: the need to freeze the conflict and intimidate the Western community.
As the website Charter97.org reported earlier, Belarusian dictator Aliaksandr Lukashenka was recruited into the State Security Committee (KGB) of the USSR in 1987 as an agent under the pseudonym "Jack".