Ukrainian Paratroopers Defeated Column Of Russian Tanks, IFVs
2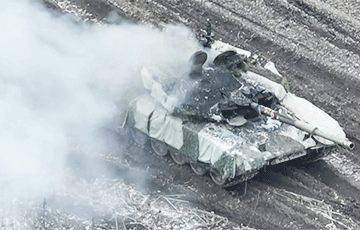 The drones completed the victory by destroying the enemy infantry.
The fighters of the 79th separate air assault brigade of the Armed Forces of Ukraine repelled the offensive of the Russian invaders, destroying 2 tanks, 2 infantry fighting vehicles and several dozen invaders.
According to Censor.NET, the paratroopers published video footage of the battle with the occupiers on social media. The video shows how, with the help of a drone, Ukrainian soldiers from Mykolaiv destroy enemy infantry, which begins to retreat under the cover of smoke, and the destruction of enemy armored vehicles by anti-tankers is recorded.