Spectacular Destruction Of Russian Buk Air Defense System Caught On Video
2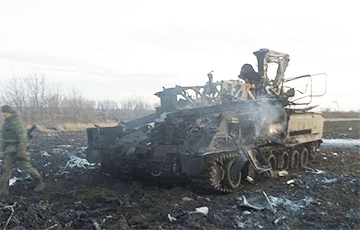 The complex explodes with fireworks.
On March 31, footage of the destruction of the Russian Buk anti-aircraft missile system was published on the internet.
According to Censor.NET, Ukrainian journalist Andriy Tsaplienko wrote about this on his Telegram channel.
He noted: "The Russian anti-aircraft missile system Buk-M3 is scattering like a firework somewhere in the Zaporizhzhia region".