Ukrainian Tank Tears Up Trench With 10 Russians With Direct Hit
19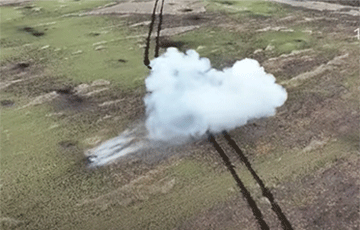 A video fact.
A Ukrainian tank from a distance of up to 100 meters fell into a trench with ten "Wagnerites".
The video of the battle was published by the K-2 combat group of the 54th Specialized Brigade, Censor.NET reports.
"In the center of the fighting was a small "T-shaped" position. Two landings, six meters wide, hundreds of destroyed invaders around. Having beaten off several enemy attacks, our unit was forced to retreat, and control over this position was lost," the video description says.