Minsk Resident Noticed Something Wrong With His Car With Help Of Alarm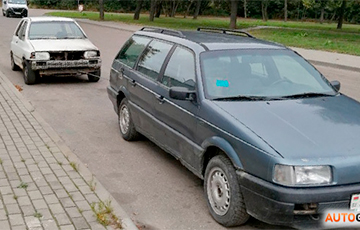 As a result, he independently detained the autothief.
A man at his workplace saw that the alarm installed in his car had worked. "I went out to check why," the Minsk resident said. "And found a stranger in the car. I detained him until the police arrived, and then handed him over to the officers." It turned out that a serial thief of things from cars was caught, writes onliner.by.
"A Minsk resident reported that an unknown young man got into his car and tried to steal things from it," the police department of Minsk reported. "The man detained the stranger and handed him over to the officers. As it turned out, the detained 23-year-old resident of Minsk committed five more similar thefts in the capital."
According to the police, a young man (previously convicted of hooliganism), while in the yards of residential buildings, pulled the door handles of parked cars. He penetrated into the interiors of cars in which the doors were not closed, and stole things he managed to find. He sold the stolen goods in the market, and spent the proceeds on personal needs (according to him, "for food or something else like that").
The total cost of damage was more than 4,000 rubles. A criminal case was initiated on the fact of theft.