'Secrecy Of Information About Lukashenka's Health Takes System Down From Inside'
16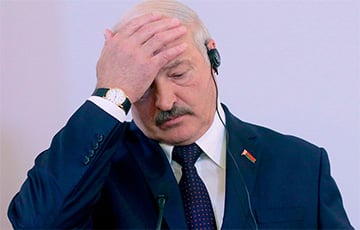 The whispers behind the dictator's back are getting louder.
"Lukashenka's body was brought to a more or less normal appearance for three days of 'working with documents', so as not to repeat the story with Madame Tussauds figures. We will note the excessive adherence to the Blue-fingered both among those who work for the regime and in the other camp. The issue of the dictator's health is important, but far from decisive in the struggle for power," the Nick and Mike.
Telegram channel wrote.
In any case, we confirm the thesis that the blue-fingered dictator has become a hostage to its image of a "very much alive" one. His attempts to match the image only speed up the natural process.
At the same time, the secrecy of information about his health takes the system down from the inside. The whispers are getting louder and louder about how and with whom to negotiate in the case of the dictator's death. And despite the fact that conditional Vitebsk is still winning, other competitors also are not sitting still, but they are discussing the issue in steam baths more and more frankly.