Drones Cause Anxiety In Moscow Suburbs
1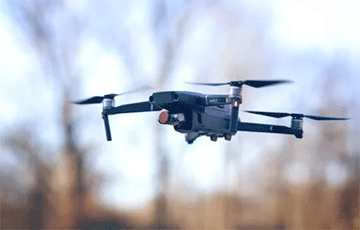 The drones tracked down Russian military equipment.
In the Moscow region, three drones monitored Russian military equipment. The Russians say that the operators are allegedly detained.
It is reported by RBC-Ukraine with reference to the Russian Telegram channel SHOT.
Russian media say that the incident took place in the city of Khimki in the Moscow region the evening before.
"According to our information, residents of the Pyatnitskiye Luga residential complex were alarmed the night before when they saw three drones in the sky at an altitude of about 300 meters and called the police," the Russians say.
The police allegedly found the operators who launched homemade drones. They were two residents of Moscow, 39 and 47 years old. The men claimed to have made drones for the occupiers fighting in Ukraine. According to them, they printed some parts on a 3D printer, while others were purchased in China.
"The drones were tested to check how they work and send them to the special military operation zone. Why they launched them precisely over military equipment, they could not explain," the message says.