AFU Evacuate Captured Orlan-10 UAV From Minefield Using Drone
2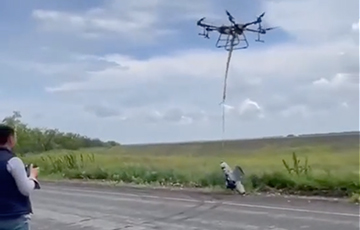 A video fact.
The downed Russian reconnaissance UAV "Orlan-10" was removed by Ukrainian aerial reconnaissance from a minefield using a drone.
The video, which filmed the final evacuation of the trophy drone, appeared on Telegram.
"Delivery of the captured Russian UAV "Orlan-10". With the help of a drone, it was pulled out of the minefield in this way," a comment to the video says.