Tertel Scares Lukashenka With 'Hit Squads' From Ukraine, Poland, Lithuania And The Czech Republic
21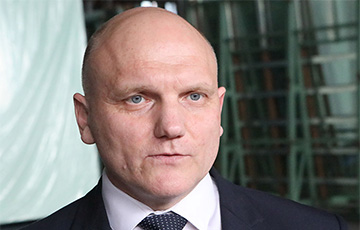 The dictator is surrounded around the 'perimeter'.
Belarus has tightened control along the border in order to "filter the contingent", KGB chief Ivan Tertel said.
"This measure is currently being implemented along the entire perimeter of our border. It is aimed at timely detection and localization of the activities of persons with terrorist, extremist aspirations towards Belarus," he said, according to BelTA.
Tertel added that he allegedly receives information about "real plans of attack by hit squads formed on the territory of Ukraine, Poland, Lithuania, the Czech Republic and other countries."
"The escalation is growing," Tertel said.
Earlier, the media wrote about more thorough inspections when crossing the border between Belarus and the EU countries. Also, control on the border with Russia was recently restored.