Resolution On Immediate Transfer Of ATACMS To Ukraine Submitted To U.S. Congress
3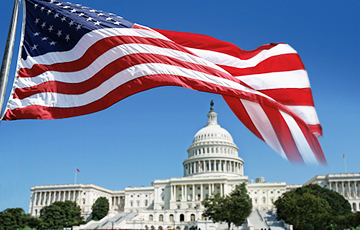 The resolution is supported by both Democrats and Republicans.
On June 9, in the House of Representatives, the lower house of the U.S. Congress, lawmakers submitted a resolution to the administration of President Joe Biden regarding the immediate provision of ATACMS tactical systems to Ukraine. The resolution is bipartisan — it is supported by Republicans and Democrats, the House Foreign Affairs Committee said in a statement, zn.ua writes.
The resolution was signed by Committee Chairman Michael McCole, Chairman of the Subcommittee on Europe Tom Kean Jr., Chairman of the Subcommittee on the Middle East, North Africa and Central Asia Joe Wilson, member of the Subcommittee on Europe Bill Keating, members of the Subcommittee on Ukraine Ted Lee and Jared Golden.
"By failing to provide Ukraine with the weapons it needs to win this war, the administration is prolonging the conflict, causing the loss of countless Ukrainian lives," McCole said. ""The success of the Ukrainian counteroffensive is directly linked to the military assistance provided by the United States and our allies. Therefore, it is extremely unfortunate that the administration is withholding billions of dollars in military funding that could be immediately transferred to Ukraine and, in turn, help its armed forces make a significant difference on the battlefield."
"Tactical missile systems can help Ukraine in its critical counter-offensive and I hope this bipartisan message can unlock this long overdue political solution," said Tom Kean Jr.
The text of the draft resolution mentions that Ukraine requested to provide ATACMS back in February 2022. The lawmakers draw President Biden's attention to the fact that Britain has already delivered similar weapons to Ukraine at a distance of almost 250 kilometers — British Storm Shadow missiles — and has not met with a significant reaction from Russia. Also, France has already announced the supply of similar SCALP-EG missiles. Therefore, lawmakers require the presidential administration to supply ATACMS systems, given that launchers for them (HIMARS or MLRS 270) are actively used by the Ukrainian military.
Important to note, American lawmakers from both parties have been pushing the U.S. presidential administration for several months demanding the transfer of long-range weapons, including ATACMS. At the end of May, Joe Biden, in a comment to reporters, said that the option of transferring long-range ATACMS missiles to Ukraine "is still in play".