Storm Shadow Missiles Destroy Russian 'Dnieper' Group HQ On Arabat Spit
7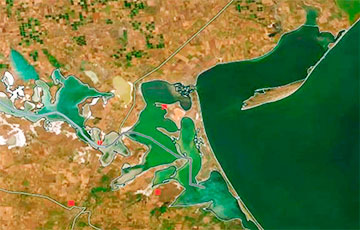 Putin visited the place recently.
The details of a powerful missile attack on the positions of Russian troops on the Arabat Spit in the area of the temporarily occupied Henichesk, Kherson region, have become known.
Western media write that the Ukrainian Defense Forces covered the headquarters of the Dnieper group of troops of the National Guard of the Russian Federation on the Arabat Spit, where Putin held a meeting in April, with Storm Shadow missiles, BRIEF reports.
According to media reports, the point of impact is about 130 km from the front line.
Twitter user from Kherson Special Kherson Cat writes about the explosion near the village of Schastlivtseve. It is there that the "Brigantina" children's camp is located, where Russian President Vladimir Putin secretly visited in April.
The "head" of the occupation administration of the Kherson region, Vladimir Saldo, claims that two missiles hit the Russian base.
According to the mayor of Melitopol Ivan Fedorov, the explosions were at the "Express" base, where the invaders were located. He added that many Russian soldiers were killed.
"According to updated information, on the Arabat Spit in the Henichesk district, the walls of the dining room at the captured "Express" recreation center could not stand it. They fell right during the meal of the military of the Russian National Guard. There are incomparably more liquidated occupiers than there are ambulances that hardly manage to take them out," wrote Ivan Fedorov.
The Armed Forces of Ukraine hit the headquarters of the occupation troops "Dnieper" on the Arabat Spit, which was visited by Russian President Putin in April. This conclusion was made by OSINT analysts who geolocated the impact site, writes the Ukrainian Military Center.
Storm Shadow missiles could hit the headquarters located on the territory of the Brigantina recreation center in the village of Schastlivtseve, Kherson region, located almost 140 kilometers from the front line. In addition, the explosion thundered on the territory of the Burevestnik camp.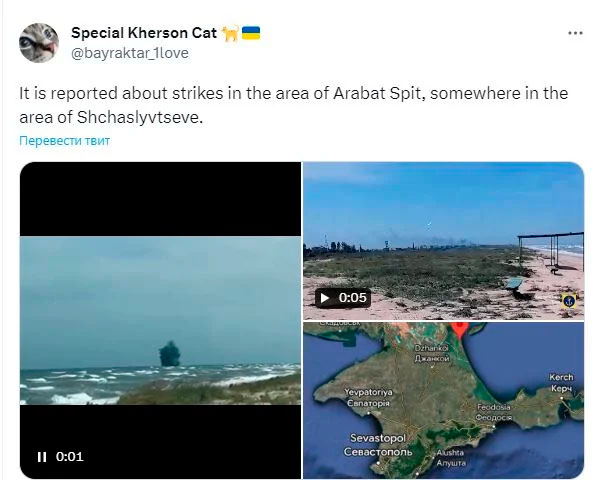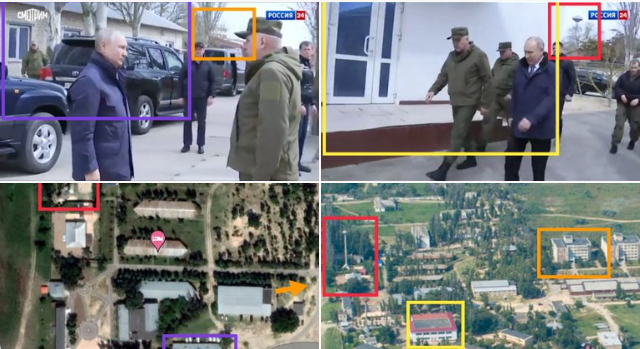 "During his April visit to the temporarily occupied territory of Ukraine, Putin allegedly visited the headquarters of the Dnieper occupation troops," analysts noted.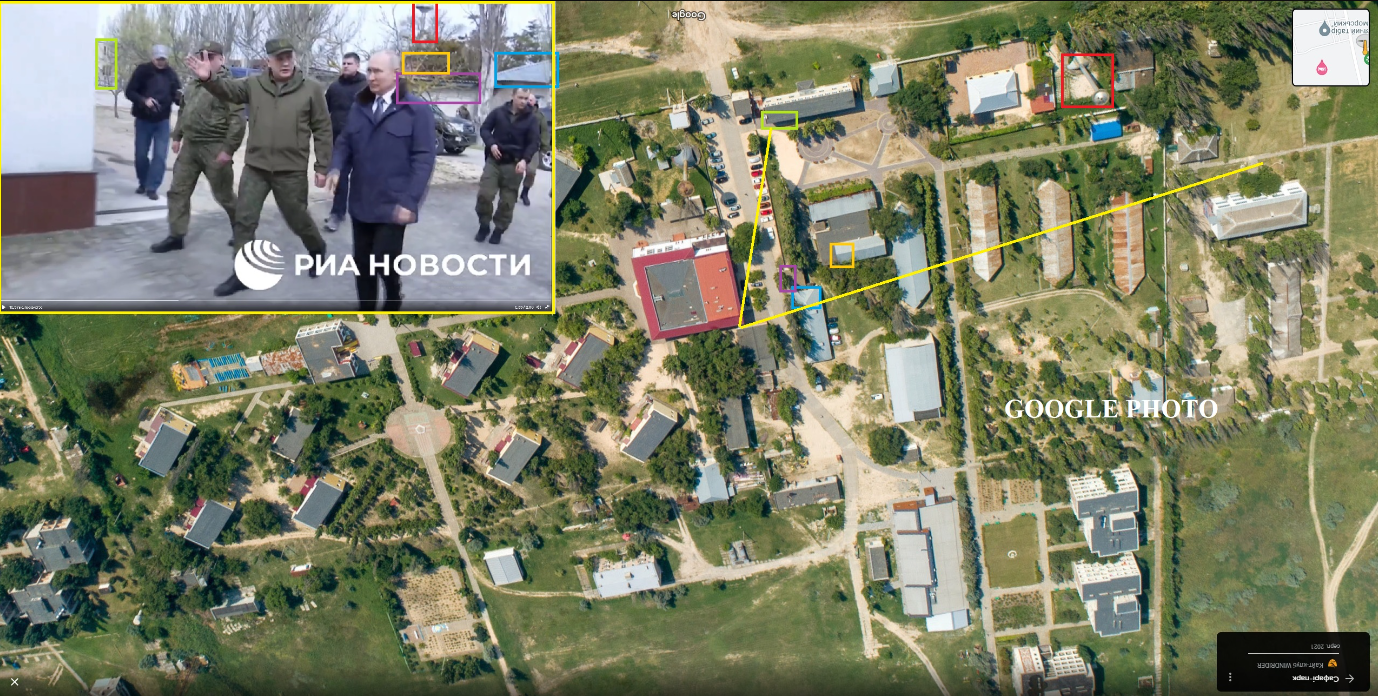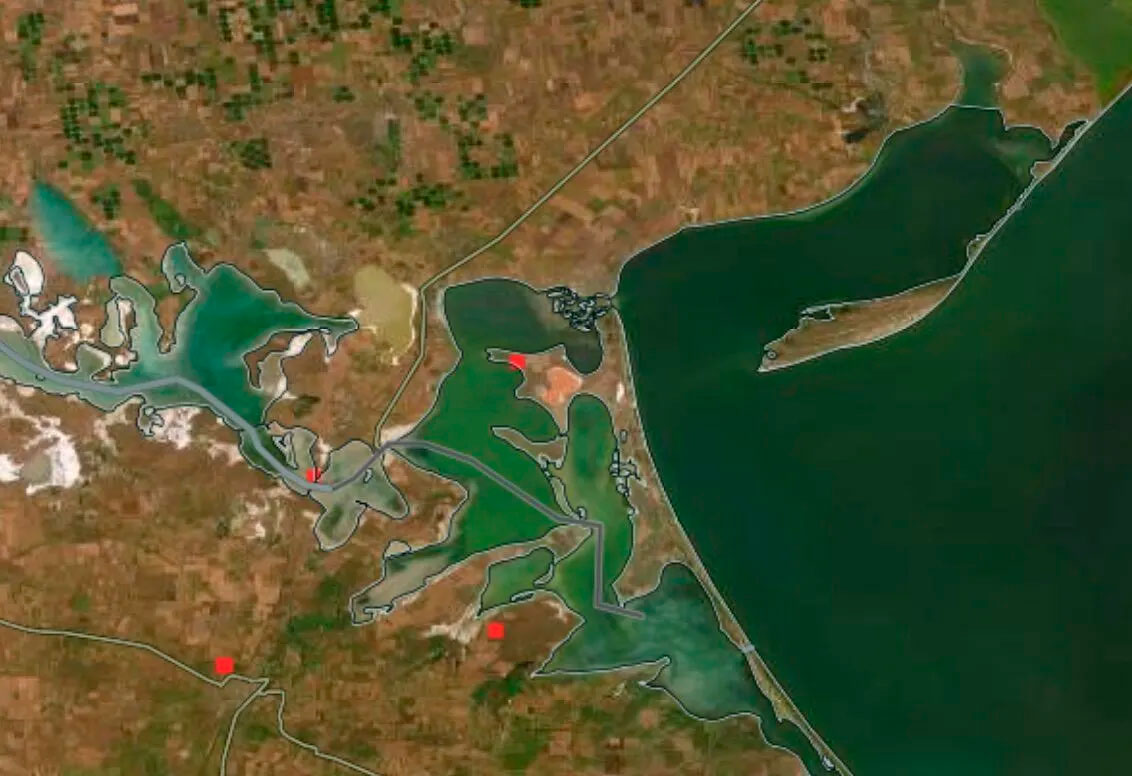 The OSINT community, after research, stated that it was the headquarters of the Dnieper group that was struck, which is confirmed by the coincidence of landmarks on the ground that were shown in the video of the visit and appeared in the materials provided by eyewitnesses.