Ukraine's Counteroffensive: Russians Flee From First Defense Line Towards Zaporizhzhia
1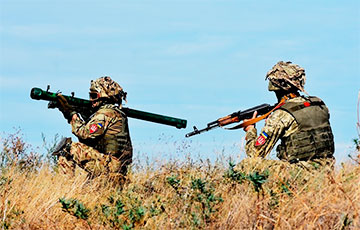 The enemy was put to flight by the 37th Marine Brigade.
A video of the breakthrough of the first line of defense of the Russian invaders in the Zaporizhzhia axis appeared on the Internet. In total, according to the Institute for the Study of War, these days the Armed Forces of Ukraine attacked the enemy in three sectors of the front.
The video was published by the 37th Marine Brigade. "Look, they are running away, out of the forest," one of the soldiers comments.
In the video, a group of invaders of more than 20 people leaves their positions through the forest belt. At the same time, Ukrainian defenders are calling for even more "cover" of the enemy and announce a "good harvest".