Canadian Prime Minister Trudeau Unexpectedly Arrives In Kyiv
3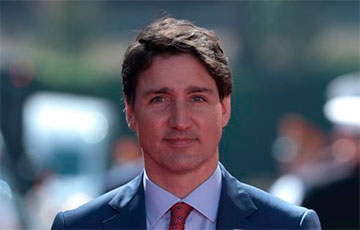 The visit was not announced.
Canadian Prime Minister Justin Trudeau arrived on an unannounced visit to Kyiv.
It is reported by CBC News.
Together with Trudeau, Deputy Prime Minister Chrystia Freeland arrived in Kyiv. According to the newspaper, the visit was planned in strict secrecy.
Trudeau has already talked to the Ukrainian military on Mykhailivska Square and laid flowers at the Wall of Remembrance of those who died for Ukraine. Later, the Canadian Prime Minister will meet with Ukrainian President Volodymyr Zelensky.
This is Trudeau's second visit to Ukraine during a full-scale war. On May 21, he met with Zelensky at the G7 summit in Hiroshima.