Political Scientist: Syndrome Diagnosed In Lukashenka Is Serious Complication, Threatens His Life
29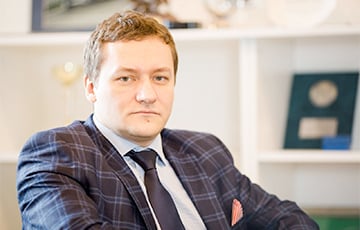 The dictator's blood has ceased to clot.
Today, Belarusian politician Valer Tsapkala announced the name of an incurable disease that Lukashenka was diagnosed with by a council of doctors at the Central Clinical Hospital in Moscow.
Political scientist Dzmitry Balkunets told how patients with this syndrome end up:
Disseminated intravascular coagulation syndrome (DIC) is a condition characterized by disorders in the blood coagulation system.
The risk group includes:
patients with sepsis (a serious condition in which the infection spreads through the bloodstream throughout the body)
persons with severe injuries, burns
people who have malignant tumors (for example, adenocarcinoma of the prostate)
persons who have been bitten by venomous snakes.
DIC is a serious complication and threatens the life of the patient. It is required to carry out urgent therapeutic measures aimed at treating the underlying disease (against which DIC arose), preventing the formation of new blood clots, stopping bleeding, restoring the deficiency of coagulation factors and blood components, and maintaining impaired body functions.