Ukrainian Soldier Shows Fierce Battle Near Bakhmut
5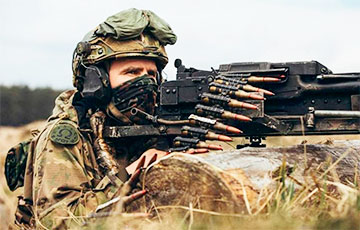 The machine gunner rakes the positions of the occupiers with fire.
The Ukrainian military continues to defend the fortress city of Bakhmut in the Donetsk region, despite all the statements of the Russian occupiers about its capture. Fearless Ukrainian warriors enter into close combat with the occupiers in order to liberate their land.
The Mahichny Ptakhy (Magic Birds) Charitable Foundation showed a video on their Facebook page: a machine gunner shooting during one of the battles near Bakhmut. The footage shows that the entire territory is dotted with traces of Russian artillery strikes.
In the video, the Ukrainian defenders are first grouped. After receiving the command, the group moves forward to the position of the Russians and fires at the same time. A machine gunner covers the infantry with dense fire from a fortified position so that the enemy does not have a chance to repel the offensive.