'Lukashenka Lost The Last Chance To Escape On His Own'
16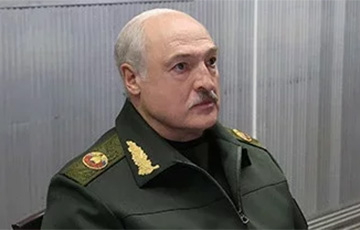 The dictator's health issues are not his only serious problems.
Aliaksandr Lukashenka shocked many with his another cynical statement about the war. The Belarusian dictator is convinced that it was necessary to attack Ukraine and "solve issues" in 2014-2015, when there was neither the army nor readiness.
Obviously, Lukashenka has serious mental problems, because he deprived himself of the opportunity to show any constructive approach for future talks, facilitate the withdrawal of Russian troops from Belarus and achieve immunity from the international court. He has no such chances after this statement.
Andrey Piontkovsky, a Russian political writer from the USA, said this to Channel 24.
"Lukashenka's problem is a minor derivative of Putin's problem. The fate of Putin is decided on the battlefield in Ukraine, and, as a result, the fate of Lukashenka too," the publicist stated.
Earlier, the Belarusian dictator had opposite rhetorics in favour of the "other side". However, he started to make statements that do not leave a chance. The reasons are not clear.
"It really doesn't look like his philosophy of constant maneuvers," Andrey Piontkovsky noted.
Charter97.org reported that yesterday Lukashenka's incurable disease was diagnosed by a council of doctors at the Central Clinical Hospital (CCH) of Moscow. The dictator was diagnosed with disseminated intravascular coagulation syndrome (DIC). This disease is characterized by disorders in the blood coagulation system. It is a condition in which blood clots form throughout the body.