Political Scientist: Serious Panic And Psychosis Began In Lukashenka's Entourage
30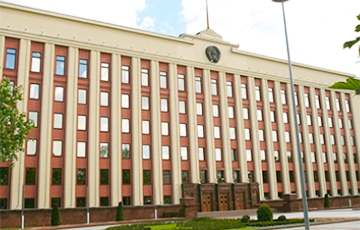 If Belarusian volunteers enter from Russian territory, it will be a double uppercut.
Lukashenka said that detachments are preparing on the territory of Ukraine that are going to overthrow him. Why did the Belarusian dictator talk about such scenarios? The Charter97.org website talked about this with Ukrainian political scientist Volodymyr Tsybulko:
— The formations that are in Ukraine, and this is the Kastus Kalinouski regiment, the Pahonia regiment, the Terror battalion, are more trained and numerous than the Russian Volunteer Corps and the Freedom of Russia Legion. This is the first.
Secondly, raids by Russian volunteers in the Bryansk region create particular tension. After all, Lukashenka mined the southern border, and transferred his troops there, to Ukraine, and if he deploys Belarusian troops on the border with the Russian Federation, then this will be politically incorrectly perceived. Strong suspicions will fall on Lukashenka in Moscow.
But the Bryansk region is an ideal transit territory for Belarusian volunteer units to enter the territory of Belarus. Not Volhynia, not Palesse, not the border with Ukraine, namely the Bryansk region.
Because of this, after the raid of the RVC in the Bryansk region about 1.5 months ago, a serious panic and psychosis began in Minsk, in Lukashenka's entourage. If the Belarusian volunteers enter from the territory of Russia, it will be a double uppercut. On the one hand, Lukashenka cannot cover the border with Russia with his troops, on the other hand, Belarusian volunteers enter from the territory of Russia — how can this be politically assessed?
— Can the scenario of the Belgorod region repeat itself, when Belarusian volunteers return to Belarus following the example of Russian volunteers?
— There were raids in the Kursk and Bryansk regions, I think that raids in the Bryansk region will soon resume. There are good forests there. By the way, anti-Putin partisans have already appeared in the Belgorod and Bryansk regions.
If there are contractors on the territory of Belarus, for example, armed resistance appears as a result of such a raid, then Belarusian volunteers will enter. If such partisan groups that operate in the Bryansk and Belgorod regions do not appear, then this is hardly possible.
— How dangerous is this situation for Lukashenka?
— The faster Putin weakens, the faster Lukashenka's power component will weaken. The fact that he is now playing the deployment of nuclear weapons is evidence of his fear and distrust of his own armed forces. He is very critical, distrustful of his own security forces and the military. For this, he needed Russian bayonets.
If he creates warehouses of tactical nuclear weapons, then all this will be guarded by Russian troops. This is a reason to fill Belarus with Russian troops. Lukashenka is going to continue to rely on the Russian power component precisely because of his distrust of his own troops.