WP: First Stage Of AFU Counter-Offensive Is Higher Than Expected
29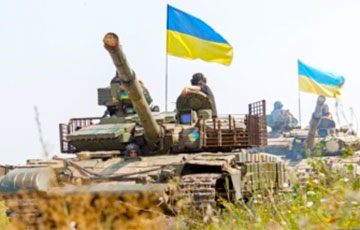 The Russian defense was broken through 10 km in depth.
The White House is encouraged by the higher-than-expected successes of the Ukrainian Armed Forces during the counteroffensive that has begun, writes The Washington Post columnist David Ignatius, citing informed sources.
According to them, Ukrainian forces went on the offensive on June 5 in several axes in the southern direction at once. Despite the mined areas, units of the Armed Forces of Ukraine managed to break through the Russian defenses and advance 5–10 km forward.
The current pace of the offensive gives U.S. officials hope that the Ukrainian army will be able to reach Mariupol, Melitopol and cut the Russian land corridor to the Crimea.
Washington expects that the Ukrainian counteroffensive will lead to the fact that Kyiv will regain "strategically significant territory", U.S. national security adviser Jake Sullivan said earlier. He also stressed that events on the battlefield would have a "major impact" on any future negotiations.
At the same time, the Russian Defense Ministry believes that "Ukraine's offensive has run out of steam". "The enemy did not achieve their goals, suffered significant and incomparable losses," Minister Sergei Shoigu said on June 6.
However, his data was ridiculed by the head of Wagner PMC Yevgeny Prigozhin. "Judging by what is written here, we will soon get to the aliens — with such losses. <...> I think that this is simply wild and absurd science fiction. In general, you need to add up all the numbers that Konashenkov gives. I think that we have just destroyed the entire planet Earth five times," said Prigozhin.
Mykhailo Podolyak, an adviser to the head of the office of the President of Ukraine, called the Russian reports a "separate metaverse" and also noted that a large counteroffensive had not yet begun.
At the moment, the Ukrainian military is conducting "forming" operations and is looking for vulnerabilities in the defense of the Russian army in order to gain a foothold, explained Roman Svitan, reserve colonel of the Armed Forces of Ukraine. "This is not the main blow yet — it is only being prepared. It will be swift and powerful, simultaneously in several axes, with a breakthrough of the defense to the full depth. So far, the main forces are not even involved," the expert concluded.