Prigozhin Announces Russian MoD's Plans To Strike At Belgorod Region With Nuclear Weapons
24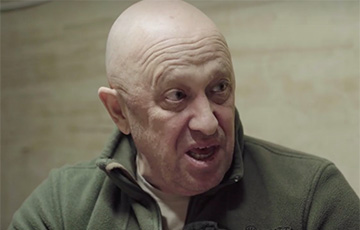 The head of the "Wagner PMC" told why the Russian Federation can strike on its territory.
Head of the Wagner PMC Yevgeny Prigozhin continues to squabble with the Russian Ministry of Defense, accusing the office of considering a plan to launch a tactical nuclear strike on Russian territory.
According to Prigozhin, who previously proposed to fire Minister Sergei Shoigu and Chief of the General Staff Valery Gerasimov, the Belgorod region, which has been under attack by saboteurs from Ukraine since May, could become the target of a nuclear provocation.
"I'm afraid they could nurture an ugly idea of throwing a nuclear bomb on their own territory. And is it not because we are retreating in the Belgorod region, allowing them to advance, that it's scary to throw a bomb on someone else's [territory], but we'll throw it on our own — we'll show how mentally sick we are. Maybe the Armed Forces of Ukraine will stand in some village, and we will, like, [strike] with tactical nuclear weapons," said Prigozhin.
As for the use of such weapons on the territory of a foreign state, the head of the Wagnerites is sure that the leadership of the Russian Defense Ministry will not dare to do this, fearing a mirror response. "If we throw a nuclear bomb at a foreign state, then they will throw exactly the same ones at us," he explained.
The Belgorod region has been subjected to massive shelling and raids by saboteurs for more than a week. The most powerful blow fell on the settlements on the border with Ukraine, including Shebekino and Novaya Tavolzhanka. Earlier, the civilian population was evacuated from there, and Prigozhin promised to send his mercenaries to the region if the Russian Defense Ministry did not correct the situation.