Putin Cancels Live TV Phone-In With Russians Due To Ukraine's Counteroffensive
26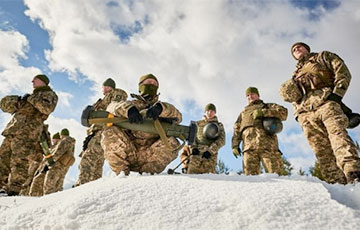 The AFU's advance is gaining momentum.
The Kremlin has rescheduled Russian President Vladimir Putin's live TV phone-in with Russians because of the Ukrainian counteroffensive, which has begun and is gaining momentum, The Moscow Times reports.
The event was originally planned for this summer, but it became clear "a couple of weeks ago" that it was not worth waiting for that time, a source close to the presidential administration told Kommersant.
"The source said: "Now, it plans to hold the event in November or December. He says that the time is directly linked to the situation on the front. It is better to wait for certainty with the situation on the battlefield, he added.
However, he notes that the Kremlin wants to set up the live TV phone-in before Putin's official campaign for re-election to the presidency begins. The presidential election should be officially scheduled for this December and will take place on March 17, 2024. They are expected to be scheduled by the Federation Council between 8 and 17 December.
The Kremlin is already preparing to reappoint Putin for another six-year term. Sources say the key campaign line in Putin's campaign will be the "was-is-will be" principle. For this purpose, the VDNKh will host the international exhibition-forum "Russia" from November 4, 2023 to April 24, 2024.
The presidential decree on the exhibition states that it will be held "in order to demonstrate the major achievements of the Russian Federation in various sectors of the economy, including industry, energy, agro-industry, transport, construction, science and culture, the positive development experience of the RF subjects, promoting further international cooperation of the RF".
So far, Putin has not publicly announced his decision to run for re-election. Last time, he did that at a meeting with veterans and workers of the GAZ automobile plant on 6 December 2017, and the election was officially called on 15 December. The source notes that this year, Putin will also announce his decision to run for re-election after November.
Putin last spoke to the Russians on a live TV phone-in in 2021. Putin did not hold it after Russia's large-scale invasion of Ukraine began, and also abandoned a major press conference and moved his address to the Federal Assembly to the end of the year.
"There are no specific dates for the live TV phone-in. We have not announced them. As soon as there is clarity, we will let you know," presidential spokesman Dmitry Peskov says. Konstantin Kostin, head of the Civil Society Development Foundation, recalled that the president personally decides when and how to hold public events.